Bimber Klub Release No.4 Foursquare Rum Cask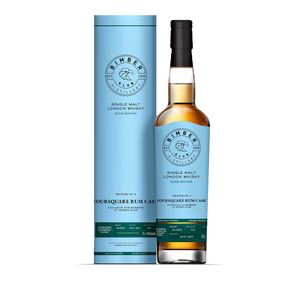 Bimber Klub offers the Bimber fans exclusive one off bottlings of sometimes Avant-garde but always phenomenal Single Malt Whiskies.

Limited to only 960 bottles, Bimber Klub Release No.4 combines tropical notes from sunshine shores with their signature fruit-forward house style whisky.

Crafted from a superb marriage of ex-bourbon and ex-Foursquare rum casks, this year's Klub release draws from both styles to present a glorious fusion of London and Barbados.
Tasting Notes
 Colour
Golden Amber.
Nose
A tropical explosion of griddled pineapple, papaya and brown sugars sits alongside smooth white chocolate and a sprinkling of ginger.
Palate
A mouthcoating arrival of expressive, sultry fruits joins a rich development that features cocoa butter, coconut cream and perfectly mingled cask spices.
Finish
Lingering vibrant fruitiness alongside a supple oak influence.