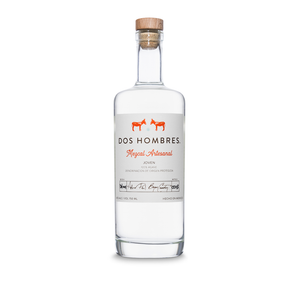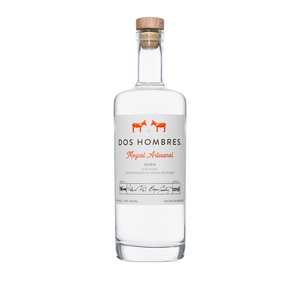 If you're a Breaking Bad buff Bryan Cranston and Aaron Paul the guys who played the most famous meth cooks in TV history came up with a very real, very delicious, Mezcal!
ESPADIN MEZCAL

MADE OUT OF 100% AGAVE
Dos Hombres is a phenomenal, award winning 6 Year Old artisanal Mezcal. A unique blend of the finest Espadin agave, hand-selected from the hillsides of a small village in Oaxaca. Dos Hombres presents an appealing fragrance and a rich taste that engages the palate, ensuring the distinctive smoothness.
The agave used in this Mezcal are cooked in underground pit ovens, milled by horse-drawn tahona, fermented for 7-10 days with mountain spring water, and double distilled in copper stills. As founders, Aaron Paul and Bryan Cranston said, they wanted to create a premium and unique sipping Mezcal that would invite the aficionados to explore and appreciate the ancient art of making Mezcal. The clear Spirit offers fruity notes of apples, mango and sapote, with an addition of wood and smoke. Perfect neat or put it in a Ameri-Mex El Camino cocktail with Rye, Bénédictine and bitters.