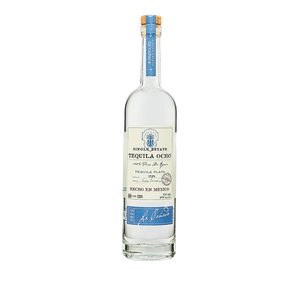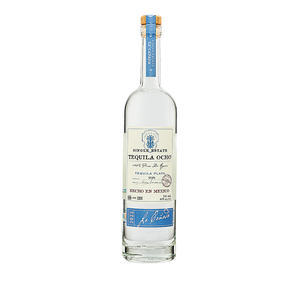 Tequila Ocho Plata is the gold standard for silver Tequila and one of the purest expressions of agave spirits you're likely to find. An aromatic, peppery, and uniquely floral profile means it's best appreciated sipped neat or over large ice cubes, though it also shines in a well-made Tommy's Margarita or Paloma.
Tequila Ocho is made by Carlos Camarena, a third generation Tequilero, in partnership with Tomas Estes. This dynamic partnership delivers heritage and tradition, coupled with innovation. Carlos and Tomas produce Tequila that is made slowly in an artisanal way. The result is a fine quality spirit that accentuates the agave flavour. It is concentrated and complex while remaining balanced and easy to drink.
Tequila Ocho is a leader in sustainability. It minimizes the use of chemicals in its agave fields and turns fiber remnants from Tequila production into compost for its fields.
Taste
Full and complex cooked agave notes, developing front-to-back with notes of fresh cut grass and a touch of earthiness.

Aroma
Crisp, bright agave with lively citrus notes and a fresh herbacouness including white pepper and minerality.
Finish
Thick, couscous mouthfeel with a long harmonious finish.