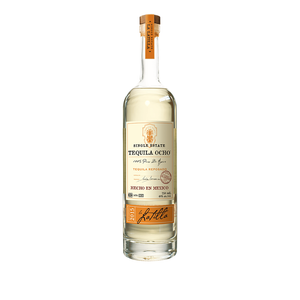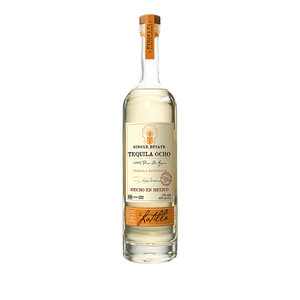 Tequila Ocho is made by Carlos Camarena, a third generation Tequilero, in partnership with Tomas Estes. This dynamic partnership delivers heritage and tradition, coupled with innovation. Carlos and Tomas produce Tequila that is made slowly in an artisanal way. The result is a fine quality spirit that accentuates the agave flavour. It is concentrated and complex while remaining balanced and easy to drink.
Meaning "rested," reposado sits for at least two months, but generally less than a year, in the barrel. Carlos Camarena, master distiller of the famous Jalisco La Alteña distillery, where Tequila Ocho is made: "He says aging is supposed to be like a picture frame, and in this case, the picture is of agave. You don't want the frame to overtake the picture but to bring out [the] best attributes and highlight them."

Taste
Sweet cooked agave notes shine through, while balancing the sweet spice, cinnamon and delicate notes of Vanilla. 
Aroma
Rich fruits with vanilla and butterscotch. 
Finish
Long and creamy finish.